CRYSTAL converts thin film structures to processes
for Inficon IC/4+, IC/5, IC6 (NEW) deposition controllers.
Processes are uploaded via RS-232 or LAN interfaces.
A standalone version (not requiring DESIGN) is available.

Click here to download free
software for logging and plotting
IC/5 and IC6 deposition data.


Inficon IC/5 Deposition Controller
This page is being revised. Meanwhile please review the
following image which accurately indicates IC6 upload speed
as well as IC6 screen-shots from new CRYSTAL Version 2.30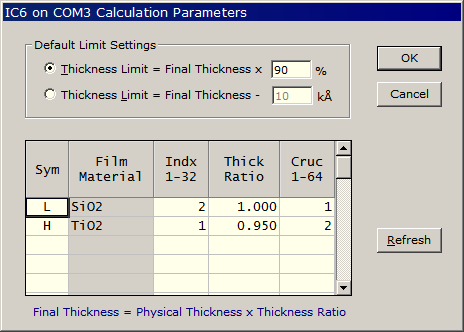 Opening this dialog triggers IC6 look-up to
ensure that material names are correct.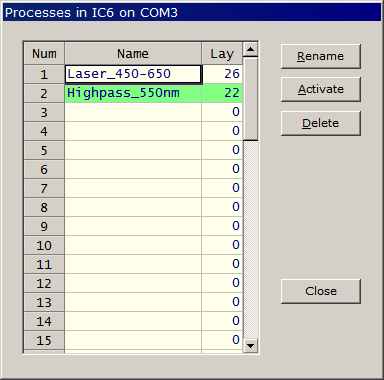 The ability to name processes is a major Inficon improvement.
The CRYSTAL Process Manager makes it easy to manage multiple processes.


Materials can be downloaded, edited and uploaded with ease.
Note that materials can now be named...a huge improvement over the IC/4-5.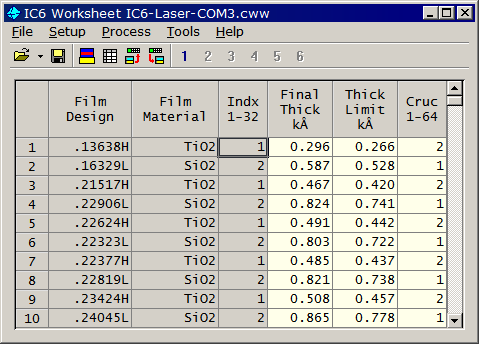 Rapid uploading via COM or LAN eliminates mistakes.
Multiple instruments can be serviced from one computer.