Color-shift coatings applied to labels and packaging help consumers avoid counterfeit drugs and other fake merchandise.

A coating manufacturer requested the ability to display spectral curves and corresponding RGB colors on the same graph. As shown in the FilmStar FSPlot graphic below, we arrived at a very effective solution.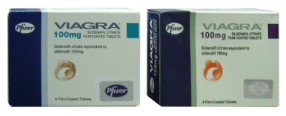 A color-shift logo identifies
the genuine product (left).