Perkin Elmer Spectrum GX/2000
MEASURE for Perkin Elmer Spectrum GX (Spectrum 2000) utilizes an FTG Software DDE server accessing 16-bit FTIR libraries installed by Spectrum 5 software. The GX talks to the computer via a proprietary transputer board. This requires a computer supporting legacy PCI cards (as distinct from today's PCIe). While it is possible that a PCIe to PCI adapter will work on 32-bit systems, we have not had reports of this solution.

The screen shot below indicates required choices.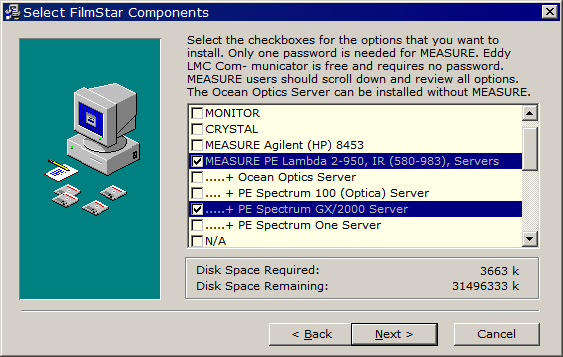 In the case of a new installation, first run Spectrum and save the method as an .set file. You can then open FilmStar MEASURE (Scantraq) and specify that setup file in Scan Method 1B. In many cases one .set file will be all that is required. Click label Setup File to browse. Note that you browse in PE directories, not in Winfilm or Scantraq!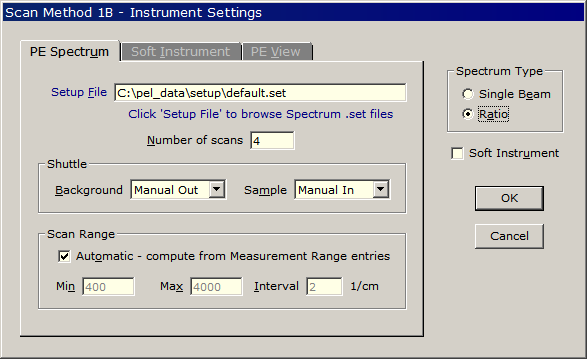 Increase the 'Number of scans' to increase scan time and thereby reduce noise. In addition, MEASURE's smoothing functions can be judiciously used to improve signal to noise.
DO NOT RUN MEASURE AND SPECTRUM AT THE SAME TIME