FTG Glance Session
Through our Glance Networks facility, you are able to view our computer screen in your web browser. This enables us to better support FilmStar users as well as demonstrate FilmStar to new users. In a Glance Session you simultaneously talk to us by telephone or (with sufficient bandwidth) Skype.
In normal operation you see our screen and we have no access to your computer! In 'reverse screen sharing' mode we can, with your permission, view or control your computer. This is a powerful tool for debugging. You can monitor the session and cancel at any time.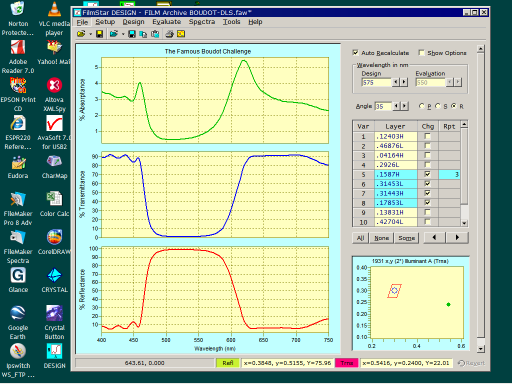 You see our screen in your browser.
Our Glance address is http://ftg.glance.net.
But you need to contact FTG Software by telephone since it only works if we are logged on at the same time and have provided you with a four digit session code. We also need to know your screen resolution (pixels). This enables us to ensure that our image is not reduced on your screen.
Call us at +1 609-924-6222, 09:00-17:00 New York time
(other times by prior arrangement)
For fastest performance, install the Glance Viewer.
Multiple attendees are possible with a computer projector (or large monitor) and a speakerphone. Companies with telephone conferencing facilities can log onto a Glance session from up to 100 computers. This is especially useful when attendees are at different physical locations. Alternatively, FTG can host audio conferencing via a USA phone number.

If you think you might want to utilize our Glance support in the future, we suggest you contact us well beforehand to ensure that Glance will work as there could be IT issues to resolve.

What to do if your IT department has installed a firewall? Glance has provided the following information: Have your IT specialist add a rule that allows outbound TCP/IP connections to the Glance servers at 64.95.77.32/27 (i.e., IP addresses 64.95.77.32 through 64.95.77.63, which is 64.95.77.32 with subnet mask 255.255.255.224) to destination port 5500.