Perkin Elmer Lambda XLS Installation
1. Install the PerkinElmer Bio/XLS Report Utility according to PE's Print Utility User's Guide.
2. Install Scantraq with setup32.exe. The link can also be found on the FTG Updates Page. Installation passwords are provided via e-mail. If you have not previously installed XLS drivers you need to select Complete Scantraq installation.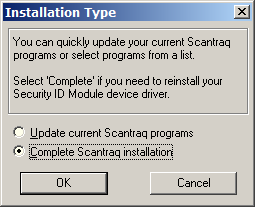 3. Select the following programs: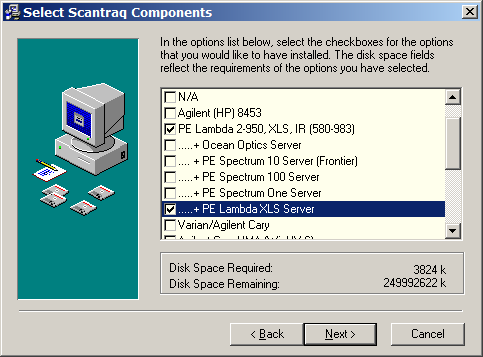 3. Test the XLS Server. Scantraq communicates with the XLS via an ActiveX EXE server which remails hidden during actual operation. The server can be tested by running
C:\Scantraq\LambdaXLS.exe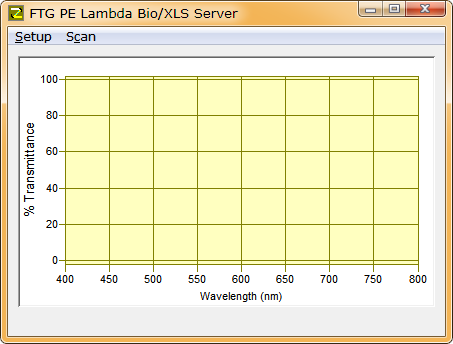 4. Test Scantraq. If open, close the XLS Server window and start Scantraq. If Scantraq Test Mode is displayed in the status bar, disable it in File.. Configuration.. Preferences. Click File.. Open to load scan method PE Lambda XLS Color.scw. You are now ready to scan.
Reference scan: click Setup.. Reference Scan <Ctrl+F>
Sample scan: click the Scan button <Alt+C>